We are a boutique trust & estate law firm located in Cherry Creek
We are a boutique law firm located in south Cherry Creek that practices solely in the areas of estate planning, probate, estate administration, and trust administration. Our team has more than 70 years of collective experience concentrating solely in this area of the law. If you have recently lost a loved one and need support and direction, or you are looking to prepare a will or other estate planning documents, we welcome the opportunity to be of service.
The easiest way to reach us
The easiest way to reach us is to call the office between 8:30 a.m. and 4:30 p.m. If, however, it is outside of business hours, please click
here
to complete a brief intake or text 805-514-2976 
and we will call you.
Contact Us
303-331-9000
admin@coprobatelaw.com
Ptarmigan Building
3773 Cherry Creek N Drive
Suite 600 – WEST TOWER
Denver, Colorado 80209
DEDICATION, PASSION, COMPETENCY, EXPERIENCE.
As a lawyer, Amy E. Symons provides compassionate, thoughtful, and sensitive counsel to families and individuals who have recently lost a loved one or are planning for their legacies.
Since 2002, she has practiced in the areas of estate administration (probate), trust administration, estate planning, gift and estate tax, and charitable giving.
Her clients are individuals who recently lost a loved one, parents looking to establish guardianship for minor children, families who are contemplating how to transfer wealth to the next generation, professionals, business owners, seniors, people with charitable intent, and those contemplating end-of-life decisions.
Danielle came to Colorado Probate Law as an experienced paralegal in all areas of Probate and Trust administration. Danielle graduated Summa Cum Laude from Colorado State University and is a Colorado native.
Erica joined Colorado Probate Law in July 2022 after two years of specializing in estate planning and estate administration. Erica is a Colorado transplant all the way from southwest Florida where she began her legal career.
Although Janelle is now retired from the practice of law, she continues to serve as consultant to the firm on trust and estate matters. Janelle is a 1992 graduate of the University of Denver College of Law.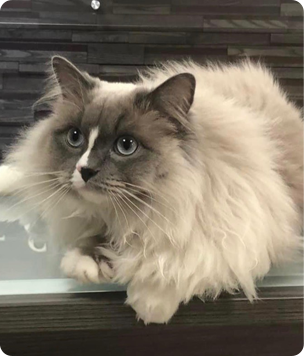 Elena joined the firm as our part-time therapy cat and offers emotional support and relaxation to firm personnel and clients at their request.
We work with people of all ages and marital status
Many people have the idea that "estate planning" is only for the wealthy. In reality, this term applies to all adults. If you are a young adult, you should consider having a financial and medical power of attorney in place so that someone else can make decisions for you if, for any reason, you are not able to make your own decisions. Otherwise, if you are hospitalized, it is the least opportune time to burden your parents with a court proceeding. If you are parents of a newborn (or older children), having documents in place that provide direction about who you want to care for your children and manage money for them, were something to happen to you, will prevent people from fighting about this at a time when you do not have a voice. If you have assets and have an idea about who should inherit these assets, you should have a will or revocable trust that explains your wishes. If you do not want to be kept alive on life support, you should have medical directives in place now that provide instructions to your agent and medical provider.
Probate and Estate Administration
After someone dies, a period of administration is necessary to wind up the decedent's affairs – someone will have to collect the decedent's assets, pay the decedent's debts and taxes, finish any outstanding business, and distribute assets in accordance with the decedent's wishes (that is, if the decedent had a will or revocable trust) or in accordance with Colorado law that governs intestacy succession (meaning, the plan that is in place for people who did not do estate planning).
Estate planning, in simplest terms, is planning for your death or incapacity. You may have a will-based estate plan or a trust-based estate plan. In both, you are giving directions about who you want to make certain financial or health care decisions for you if you are unable to manage your own affairs or unable to communicate with your health care provider and how you want your assets distributed after your death. 
There are trusts that are established for the benefit of beneficiaries for a longer period of time (perhaps a lifetime). If you are a beneficiary of a trust or the trustee of a trust that you are responsible for administering for the benefit of others and you have questions about your rights or responsibilities, we can help you navigate those questions.   
We know that navigating the world of probate, estate administration, trust administration, and estate planning can be intimidating, with many unfamiliar legal terms. Below are a few definitions and links to articles relating to probate, trust administration and estate planning that you might find useful.
Helpful pamphlets published by the Colorado Bar Association: